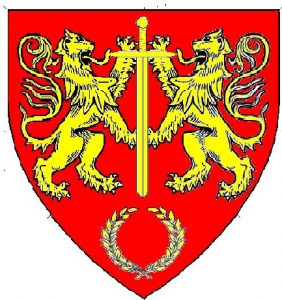 The College of Saint Andronicus is the University of Canberra Society for Medieval Recreation!
We are a chapter of the Society for Creative Anachronism (SCA),which is an international organization dedicated to researching and recreating the arts, skills and traditions of the pre-17th century.
We study and practice a variety of activities, including combat – heavy armoured, fencing, and archery – costuming, cooking, metalwork, armouring, woodworking, music, dance, calligraphy, fiber arts, and so much more.
If it was done in the middle ages or renaissance, odds are you'll find someone in the SCA interested in recreating it!
While we are based at the University and do many activities on campus, we also participate in SCA activities locally, nationally and even internationally. These events include feasts, camping, tournaments, competitions, and wars, where dozens or hundreds of members come and join in!
Our Club has Regular Meetings Every Thursday, from 5:30pm in Building 9, with training in the grassed area between Building 9 and Building 20!
Contact us with questions or for more information at Collegeofsaintandronicus@gmail.com, or find us on Facebook! Our local Barony, the Barony of Politarchopolis, the Canberra group, also has meetings on Sunday afternoons.